Skyrockets in Flight Blog Hop!
Happy 4th of July, y'all! Stay safe, enjoy the fireworks and don't drive drunk. Leave a comment below and then check back on the 10th to see if you've won a copy of my latest ebook, KEEPING PACE.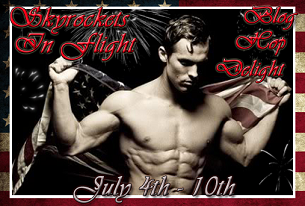 So, feeling a little patriotic today? So is guy…
Well dang. And this guy's #1 is referring to USA, right? Right? Right. *cough*
Don't forget to comment and enjoy the rest of the blog hop!